People affected by cancer
including their carers and family can access our support services.
View centre timetables
Our dedicated team of volunteers
and the generosity of donors help us deliver free support services for people affected by cancer.
Get involved
If you or someone you know is affected by cancer,
Solaris Cancer Care is here to support you.
200+ Volunteers
providing support and care to people affected by cancer
$1.8 Million
worth of healthcare in free supportive services delivered in 2022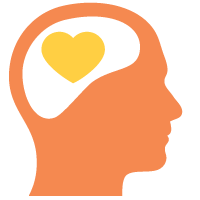 12,000 SERVICES
delivered in 2022 despite two hospital centres faced with COVID-19 lockdown and restrictions for most of the year
26 PEER-REVIEWED
articles contributing to the study of complementary therapies
Your support will give hope for people affected by cancer at a time when it is needed most.
You can help people like Carl and Natasha access free support services and ensure they don't have to navigate cancer alone.
For a quick overview of our services, download the brochure below.
Subscribe to our regular newsletters and stay up-to-date with the latest news
Follow us on social media and stay updated with the latest news, activities, events and fundraisers. 
The Bid for Cancer online auction is a one stop shop to get a range of unique Christmas presents for your loved ones! From signed West Coast Eagles memorabilia and quality homeware, to beautiful artworks and stunning pearl jewellery – there's something for everyone!
Get a gift while giving a gift of free support and care for someone affected by cancer.