Solaris Cancer Care supports all people,
with all types of cancer, through every stage of cancer treatment and life after treatment
Find a support centre
Your support will give hope for cancer patients at a time when it is needed most.
Your donations are most appreciated.
Donate today and help us continue our story
Help us continue supporting people like Emma by making a donation this tax season. Every donation makes a difference.
200+ Volunteers
providing support and care to cancer patients
$1.8 Million
worth of healthcare in free supportive services delivered in 2022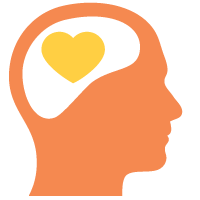 12,000 SERVICES
delivered in 2022 despite 2 of our hospital centres faced with COVID-19 lockdown and restrictions for most of the year
26 PEER-REVIEWED
articles contributing to the study of complementary therapies
Sign up to stay up-to-date with Solaris Cancer Care news
Follow us on social media
About us - quick reference
Sir Charles Gairdner Hospital